Commercial Built-Up Roofing in Fresno, CA
Durable Cool Roofs, Inc.
Serving California and the Western States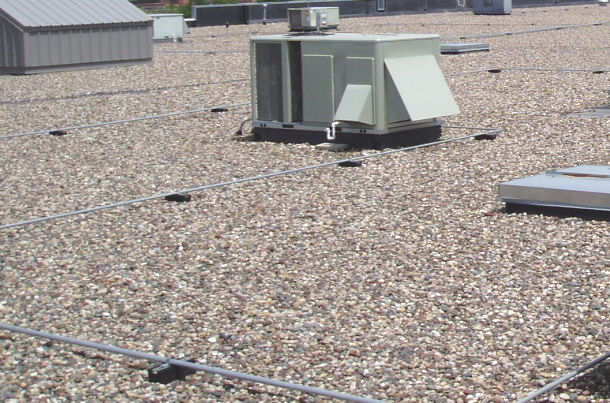 Built-up commercial roofing systems (BUR) consists of layers or plies of roofing felts, between which asphalt or bitumen is applied. Built-up roofing is one of the oldest and most durable systems available. Its multiple layers provide extra protection and perform well in extreme weather conditions. Built-up roofs are especially resistant to damage from wind, hail and snow. They are easy to repair and ideally suited for applications requiring a high level of redundancy.
BUR surfacing materials can be coated with paint or other reflective materials to reduce the effects of UV radiation. These coatings provide the additional benefit of reducing cooling and heating costs.
We are your best option for installing and servicing cost-effective built-up commercial roofing systems in Central California.