Commercial PVC Roofing in Fresno, CA
Durable Cool Roofs, Inc.
Serving California and the Western States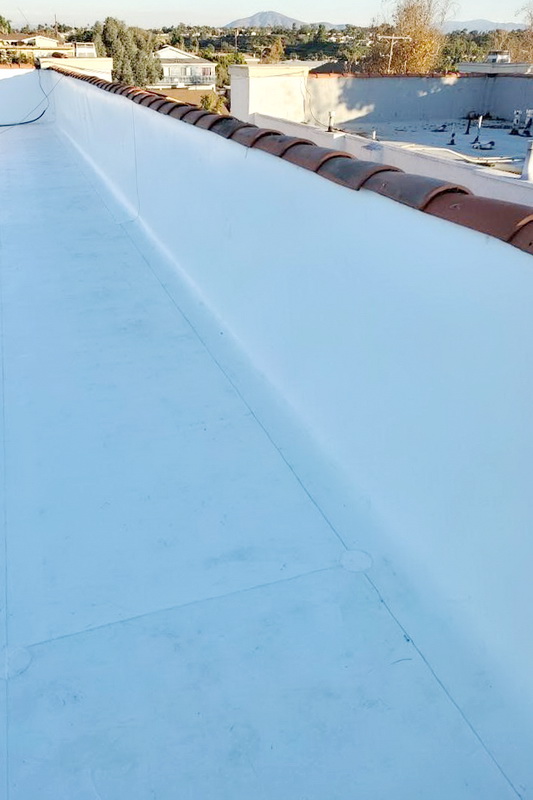 PVC roofing is one kind of single ply roofing, which means it consists of one layer manufactured in a factory. A commercial PVC roofing membrane is made of thick, flexible UV-resistant thermoplastic material; it may also contain polyester or fiberglass, resins, pigments, plasticizers and other chemicals. The thickness of the roofing membrane varies by manufacturer.
PVC roofing can be made to fit nearly any flat commercial roof shape, and is considered a fire safe material. This type of prefabricated flat roofing material is also inexpensive and has good general weather resistance. However, it is normally not used in areas with heavy rains or snow. PVC roofing is also may become brittle in very cold weather. Most commercial PVC roofing membranes are designed to last about 15 to 20 years, although some premium products may have longer warranties.
We are your best option for installing and servicing high-efficiency and cost-effective commercial PVC roofing systems in Central California.