Commercial Standing Seam Metal Roofing in Fresno, CA
Durable Cool Roofs, Inc.
Serving California and the Western States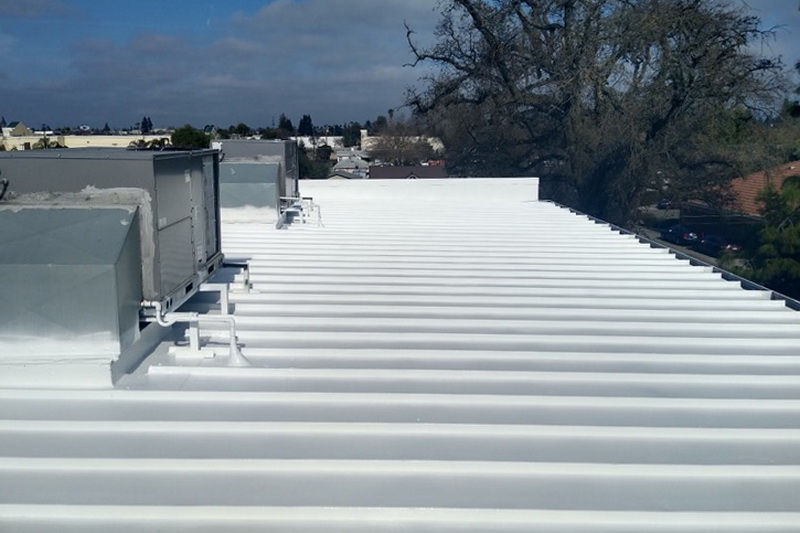 Standing seam commercial roofing is composed of preformed or field formed pans, usually about 18 to 24 inches wide when finished. These pans run parallel to the slope of the roof, and are joined to adjacent pans with double lock standing seams.
When performed pans are used, they are joined at their upper and lower ends by transverse seams. These seams should be staggered for adjacent pans to avoid excessive thickness of copper at the standing seam.
We are your best option for installing and servicing cost-effective standing seam metal commercial roofing systems in Central California.